getintouch@allsorter.com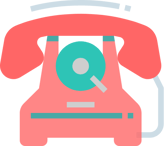 Ireland +353 (01) 7163550
UK +44 (0) 20 3808 9005
US +1 845 271 7146
Australia +61 2 4208 5709

Request a live demo here with one of our team to explore the full benefits of our CV formatting platform
G

et in touch with any queries, issues or feedback - we are always happy to help!
Check out our FAQs below, or to see our platform in action, view our short video.

Frequently Asked Questions
What are credits and how do they work?
One credit is used for one CV upload. A CV upload involves the information in the CV being extracted and populated into the Allsorter.com intelligent edit screen. Once a CV has been uploaded it can be exported unlimited times in the templates that are available to you.
Our Try Now complimentary allocation of 15 credits will allow you to upload 15 CVs and export unlimited times. These credits are allocated to one individual using a single email address and are non-transferrable.
For our customers, active subscriptions of any size will allow up to 100% of their subscription credit value rollover into each new term. This rolled over credit is only accessible as long as there is an active subscription. For example, a 100 credit per month subscription can have up to 100 credits rollover month on month, as a 600 credit per year subscription can have up to 600 rollover into the next year.
Need more credits? Get in touch so we can ensure you have enough for your business - or you can upgrade your plan here!
Do I need to upload my CV as plain text?
You can upload your CV in any format. Our advanced data extraction capabilities can read and understand CV data in any file format including .pdf, .doc, .docx.
How do I use my own custom branded template?
Branded CV templates are the most powerful way to build a strong reputation with clients. You can efficiently convert all candidate CVs to your own template with Allsorter.com.
Simply send a sample CV in your required format to support@allsorter.com, along with your cover sheet. We will get back to you with your custom-built template within 24 hours. Don't forget to remove any names of people or companies from your example template for data protection reasons.
If you ever need to make edits to your template, just let us know and we can make the changes for you. Need more than one template? No problem - just get in touch!
What does fast CV reformatting actually mean?
Globally, 10 million CVs are manually processed daily. The goal of Allsorter.com is to reduce the time it takes to format CVs by digitising the process. Based on our research, it takes on average 20 minutes to reformat a CV. The Allsorter.com solution automates this task in a fraction of that time, allowing you to upload a CV, extract the data, verify it's correct using the intelligent edit-screen and then export it to a CV template of your choice.
How is Allsorter.com different than a parsing service?
Parsing is only one piece of our platform's capabilities. Recruiters often use CV/resume parsing tools to analyse CV data and extract key elements. This is used to save time storing and assessing the CV data. There are three main ways in which Allsorter.com differs from parsing tools currently available to recruiters.
Our data-extraction is best-in-class thanks to our unique parsing algorithms that analyse your CV data. This means your extracted CV data is of the highest accuracy and quality possible.
Allsorter.com gives you ultimate transparency and control over your extracted CV data with an intelligent edit-screen comparing the CV data before and after extraction. Here you have the ability to add or edit the data if required.
We provide much more value than a parsing tool - once your data is extracted you can export it to a CV template of your choice. This presents you with a perfectly formatted CV in seconds, saving you up to 20 minutes of formatting. You can even export to a custom-branded template designed to your exact spec.
What is machine learning and how does it help my CV formatting process?
Machine learning technology enables data extraction algorithms to evolve and improve with user input. Our CV formatting platform leverages these latest advances to predict your preferences with increasing accuracy according to your industry vertical. For example, if you are recruiting specifically in IT, the system will begin to recognise the types of CVs you put into the system. Over time it will learn to extract and optimise your CV data with more and more efficiency. This will allow you to speed up your candidate processing and give you more time for making placements.
What is gap analysis?
'Gap analysis' refers to potential discrepancies before and after data extraction. Although our data extraction technology is best in the market, no parsing software will ever be 100%. Interpreting human language is difficult for a computer to do so on a rare occasion, CV data may be inaccurately extracted. We have mitigated this risk by introducing an intelligent edit-screen that compares the original CV to the parsed data. If any data has been inaccurately parsed it will be highlighted so you can easily review and make edits where needed. Our platform leverages the latest advances in Natural Language Processing to ensure your CV data is accurately extracted and our Machine Learning capabilities will improve and adapt the data.
How can I cancel my subscription?
All subscriptions are renewed automatically and are non-refundable. In order to cancel a monthly contract, we require a minimum of 15 days notice before the expiry of your term (via an email to support@allsorter.com). For data protection reasons, your data will be deleted from our servers upon expiry of your subscription. Since deletion of all data is final, please be sure that you do in fact want to cancel your subscription before doing so.
In the case of monthly subscriptions, credits will be available until the end of that month already paid. For annual contracts, credits will remain available for the duration of the paid subscription term.
Where can I find more information?
We are always here to answer any questions you may have, so please don't hesitate to reach out - thoughts, queries, feedback - we want to hear it all!
Give us a call on:

Ireland +353 (01) 7163550

UK +44 (0) 20 3808 9005

US +1 845 271 7146

Australia +61 2 4208 5709
or send us an email to support@allsorter.com.